THE TEAM AT THERMAL CONCEPTS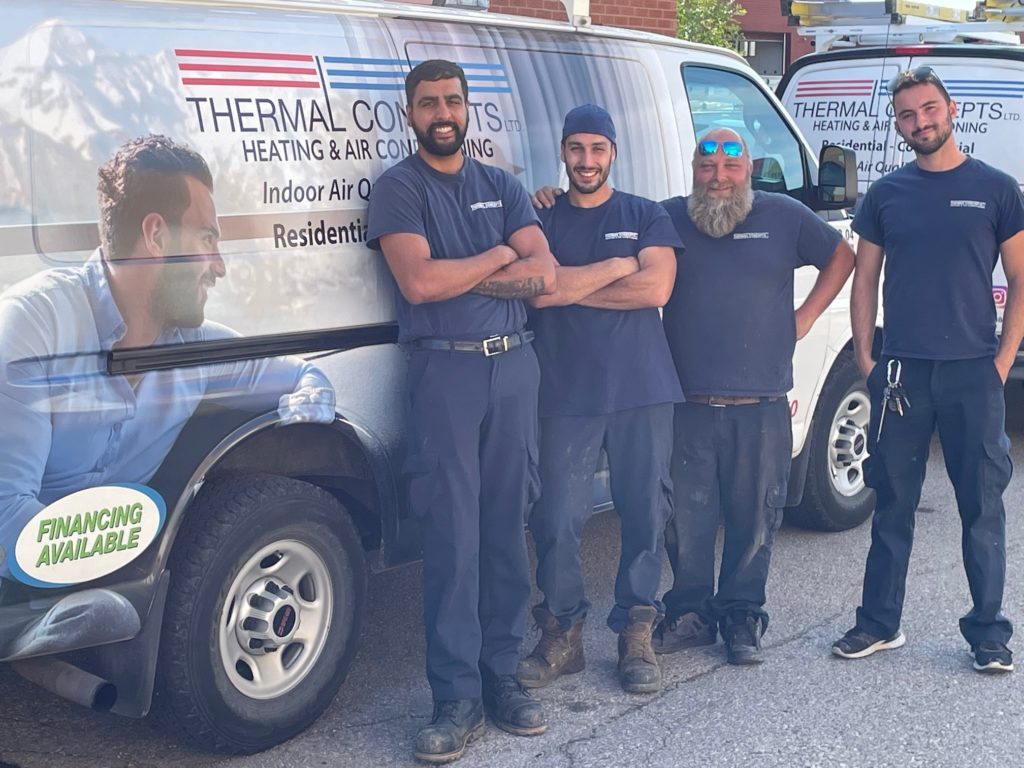 Thermal Concepts Ltd has been servicing the needs of residential and commercial customers for over 20 years. The owner, Joe Di Donato is a licenced 313A Refrigeration Mechanic and holds many certifications within this industry. His tenure expands over 35 years with experience and vast knowledge in residential, commercial and industrial applications. A team is only as successful as its leader and Joe takes great pride in providing meticulous customer service by offering meticulous workmanship. His team at Thermal Concepts Ltd consists of a team of experts in the HVAC-R industry whose goal is to be the best in the trade.
Each of the technicians at Thermal Concepts Ltd. had this to say about their choice of being in this industry:
Team Member ROB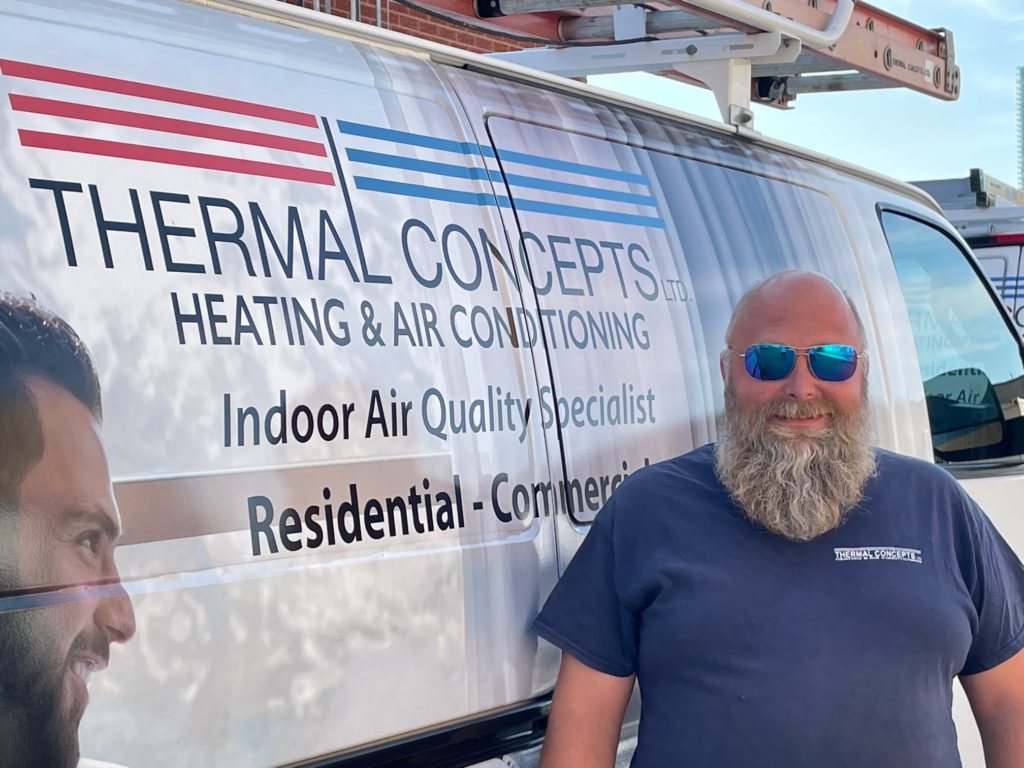 ROB: "I worked in a warehouse for too many years and decided that this trade would afford me the ability to have variety in my work. I chose the field of HVAC because of the many facets it provides. I have been working in this trade for over 9 years and have completed my apprenticeship, obtained my 313A mechanic designation as well as my G2 Gas Fitters licence. I really love what I do now and I especially enjoy the challenge that everyday offers."
Team Member GIANMARCO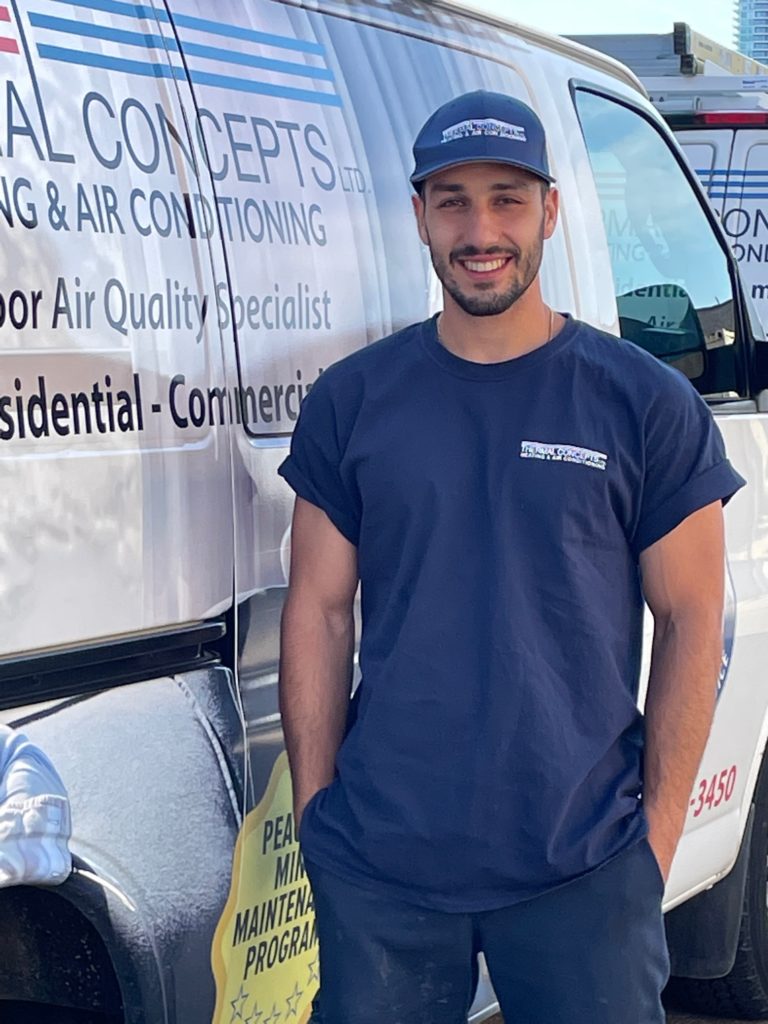 GIANMARCO: "I have been in the trade for about 6 years. I have experienced the residential, commercial and industrial sides of this trade. As a service technician, I have gained so much more knowledge in HVAC theory and I am motivated and determined when it comes to problem-solving and troubleshooting, to meet customers needs. I am a graduate of George Brown College with a diploma in HVAC/R and I hold a G2 gas licence. Working at Thermal Concepts Ltd has allowed me to gain confidence in this trade and offered me a wide range of experience."
Team Member NICOLAS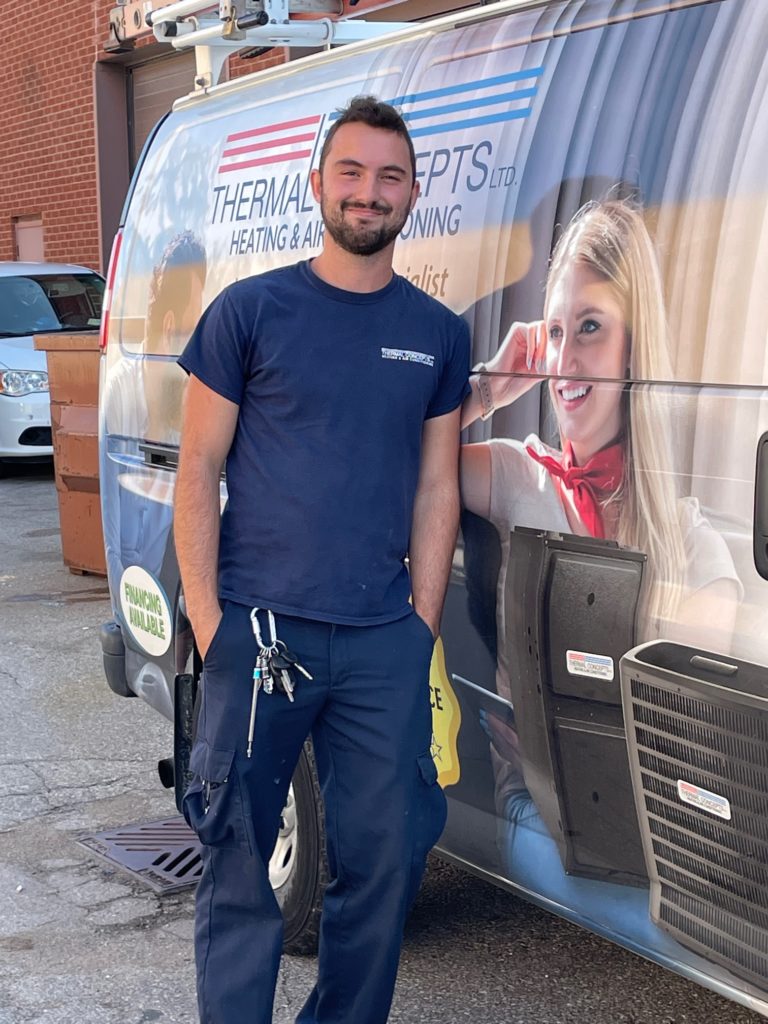 NICHOLAS: "I was attracted to HVAC because I was told it is a really challenging trade to learn and "it isn't for everybody" so I figured I'd try it out and see how it goes. Well, I have been doing it for just under 4 years and I can say that I love what I do. I really enjoy the fact that no matter how much experience you have and how much exposure you have in the field, you will never stop learning. I am a licenced G2 gas technician and I am currently working on getting my 313A licence. I just wish I started in this trade earlier."
Team Member SUKHPREET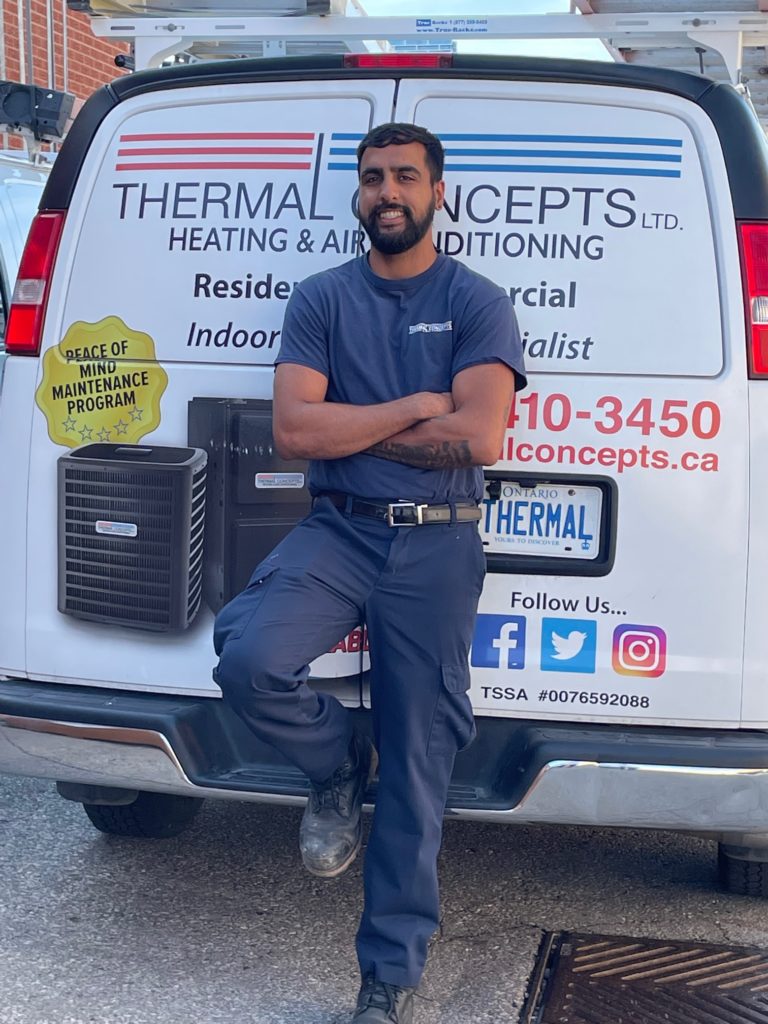 SUKHPREET: "Everyone knows me by the name Sukhi. I started in the trade 5 years ago. I began my HVAC journey in the residential field, installing water heaters and then moved on to maintenance and servicing furnaces and air conditioners. In 2019, I joined the team at Thermal Concepts Ltd doing service and installations in residential and commercial sites. What I love most about my work is being able to provide a service to others that helps bring them better comfort. Everyday is something new and that is what I love most about my work in the HVAC/R field.
A Word from Joe Di Donato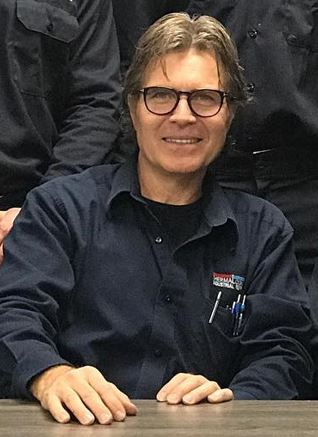 "We are not just a team, we are a family because we all have the same intentions, personal expectations and positive outlook in this industry and I couldn't be prouder", says owner, Joe Di Donato.
Contact us for all of your residential and commercial HVAC needs.
We are located:
151 Applewood Cres # 18
Vaughan, ON, Canada
L4K4E3
(416) 410-3450
Visit us on Facebook and Instagram and like our Youtube Page as well!