At Thermal Concepts we keep you outdoors.
As you are starting to feel them late afternoon/early evening breezes flowing by, it's time to plan on being ready for when winter fully kicks in and staying warm. With advanced technologies in outdoor heaters there is no need to end the evening early! Why not bring a friend around or have a family BBQ? Having an outdoor heater will allow you enjoy your outdoor patio or balcony all year round.
Our favourite outdoor heaters here at Thermal Concepts are the radiant heaters which work by producing a radiant heat that projects directly to skin or objects rather than just heating the air. A traditional heater will heat a room which is practical for indoors, but for outdoors the heat simply gets lost in the breeze or wind. So in a nutshell radiant heaters will heat the direct environment, not the air around it. Gas heaters have many great benefits too, the main benefit being that you get instant heat. When indoors, as soon as the gas heater is turned on the heat will begin to flow through your home but for outdoors you need to be in a close vicinity to the heater as the heat will get lost in the air. Gas heaters also have a lower carbon emissions, the combustion for natural gas is almost 100% which is only a minimal amount being emitted to the atmosphere.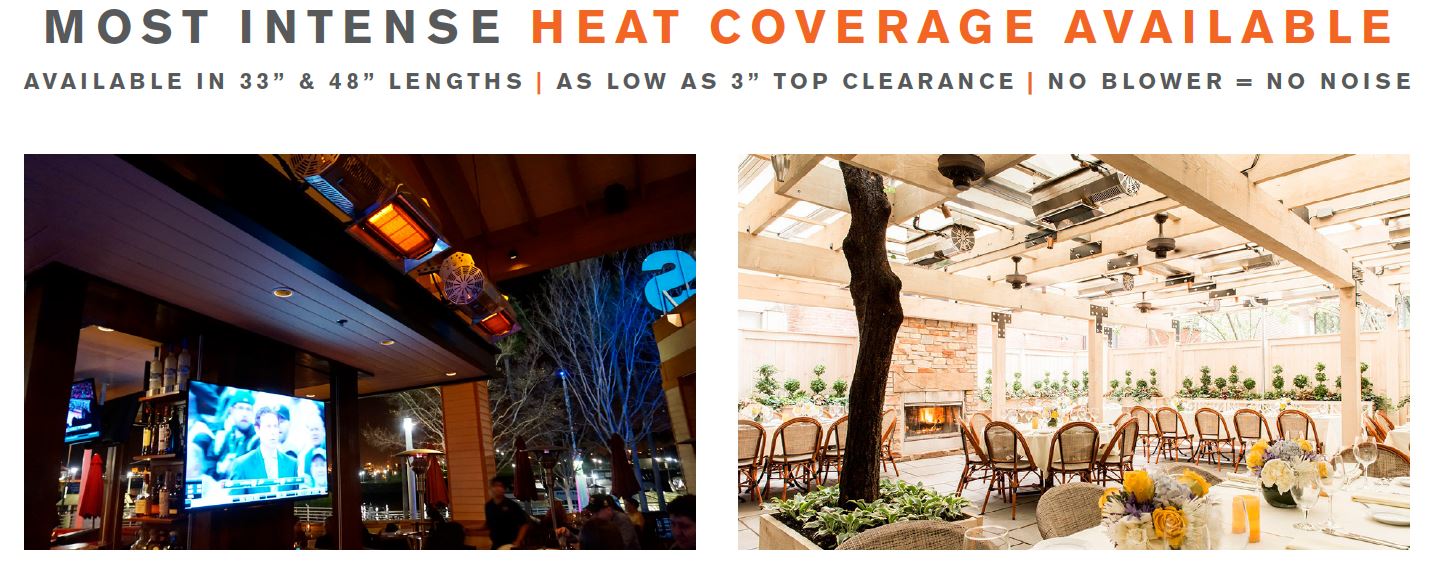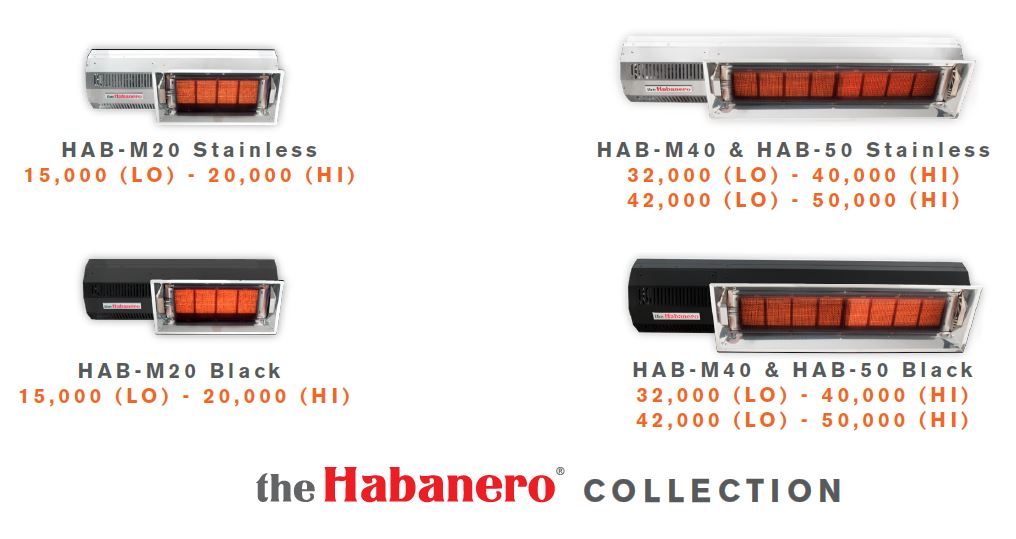 TRUE TWO STAGE HIGH EFFICIENT GAS-FIRED INFRARED HEATER
A modern heating solution built to perform safely and dependably in indoor and outdoor applications.
True two stage tube heater
• Rates from 40,000 to 100,000 BTU/hr
• Wind resistant up to 12 mph
• Self-diagnostic ignition module
• Effective for ceiling heights 9' to 16'
• Clearance to combustibles as low as 4"
• Up to 50% electrical energy savings with powerful PSC motor
• Approved for indoor and outdoor applications - vented or unvented
• Easy to install, maintenance free heat solution
• Compatible with smart wireless technology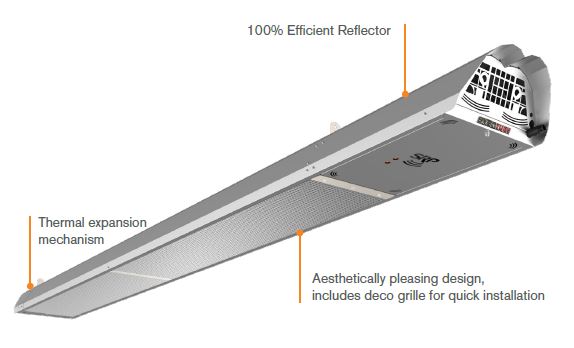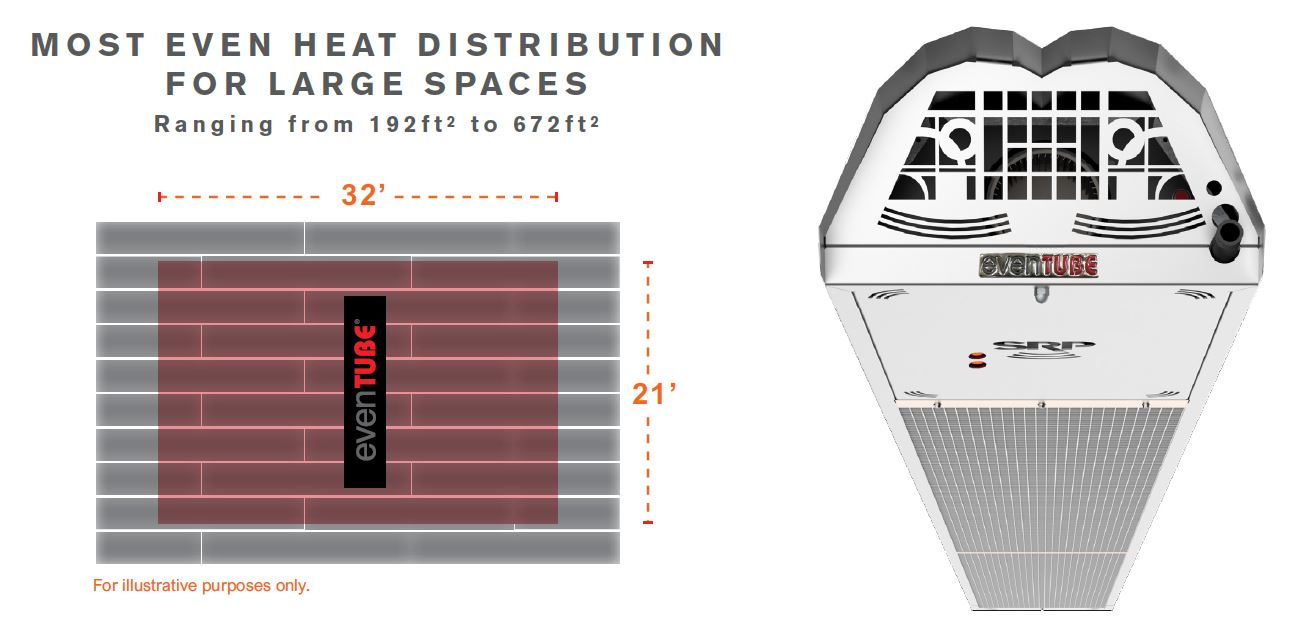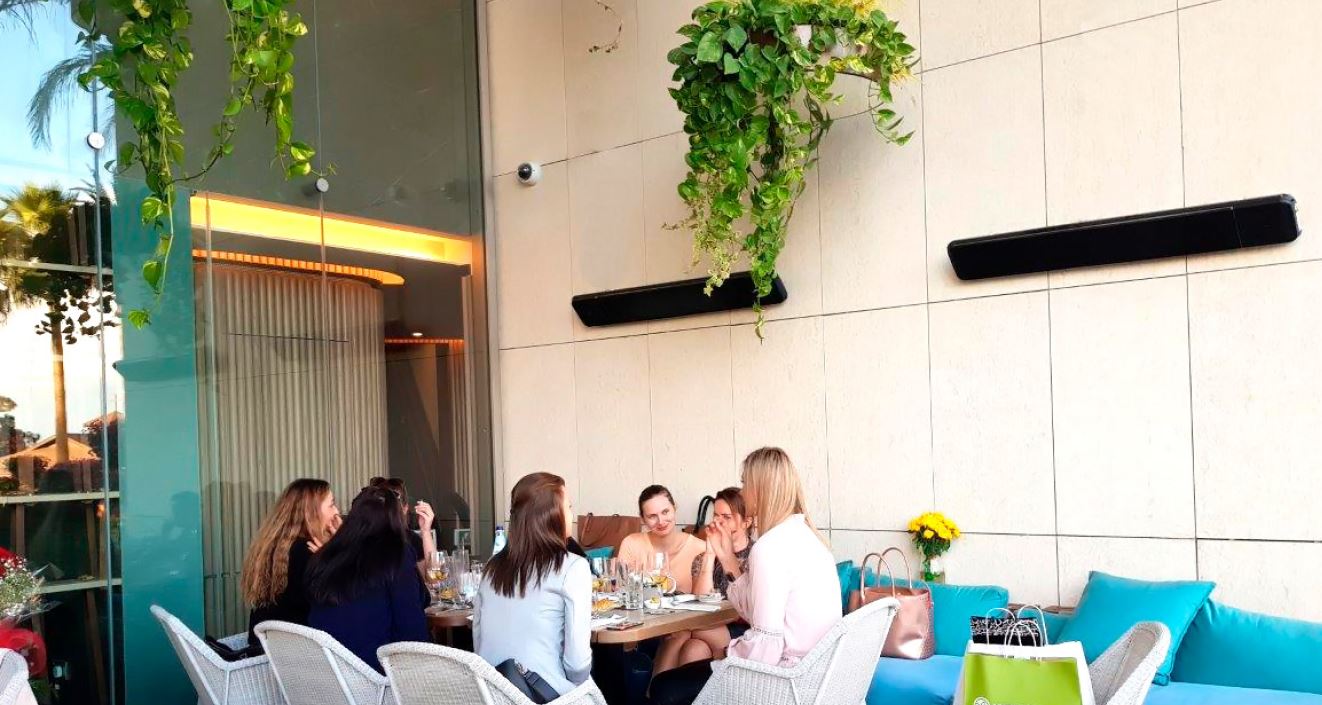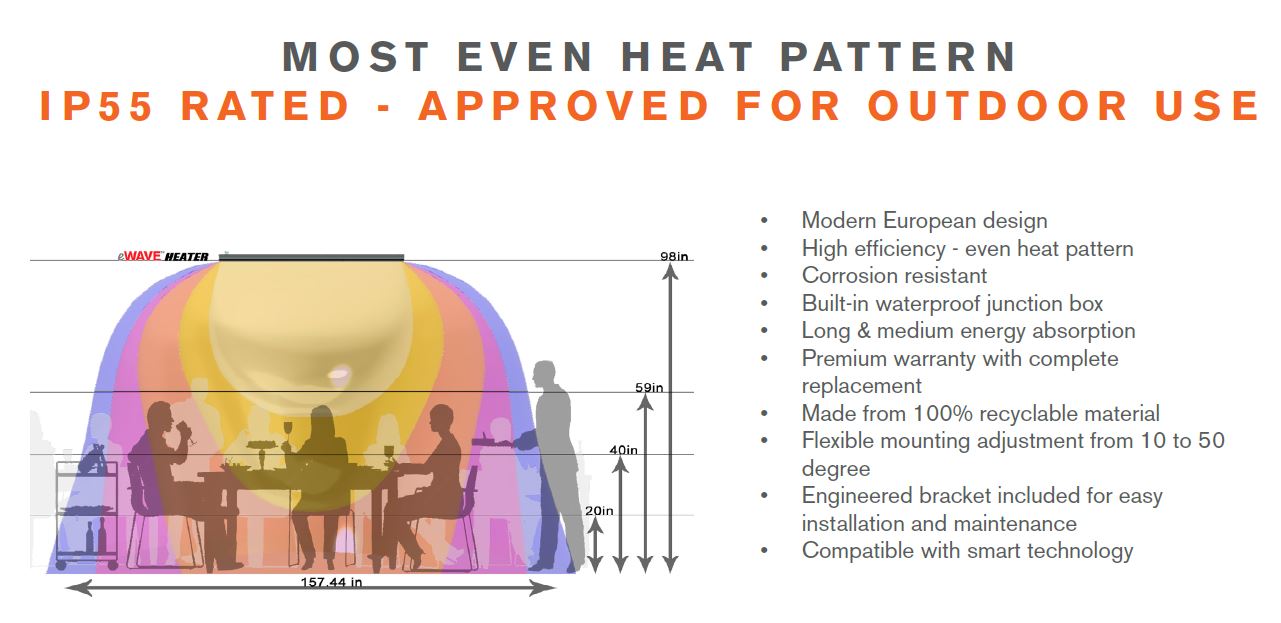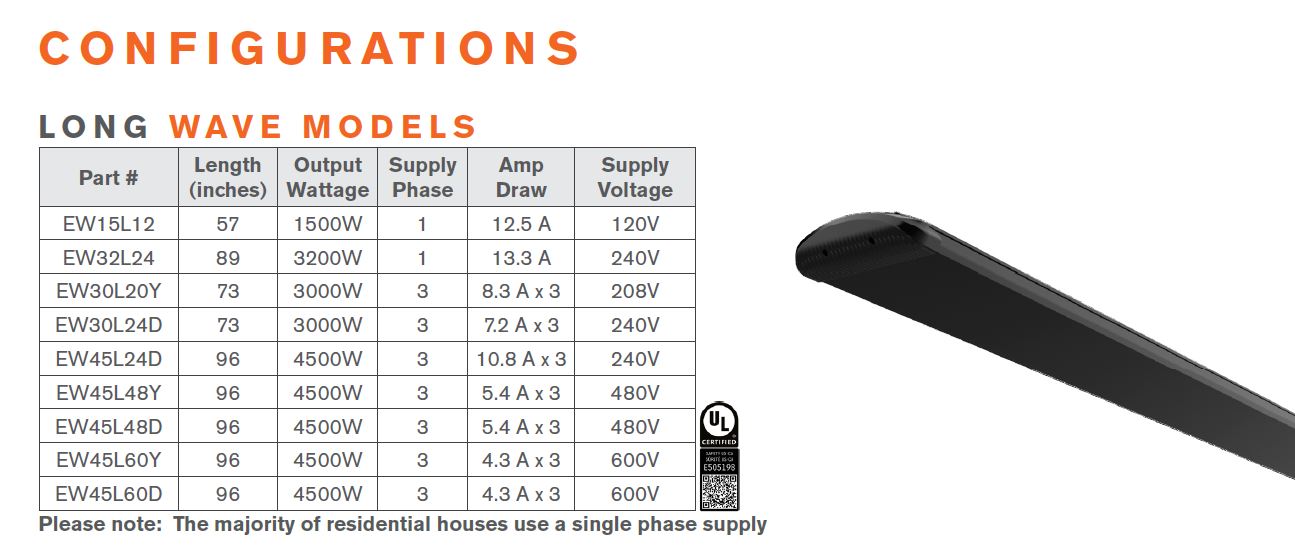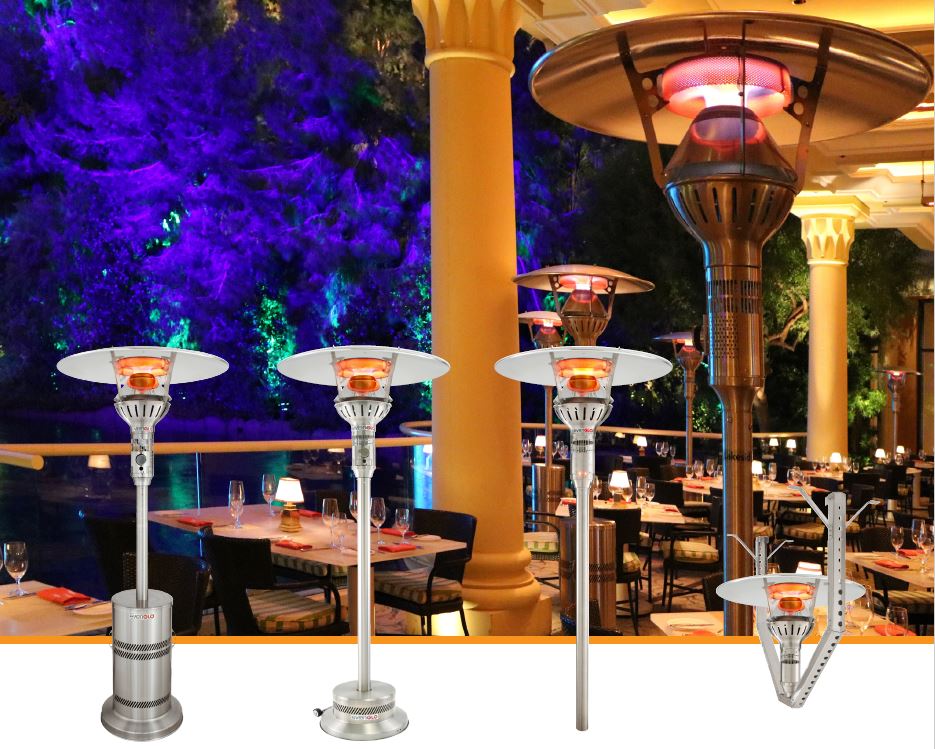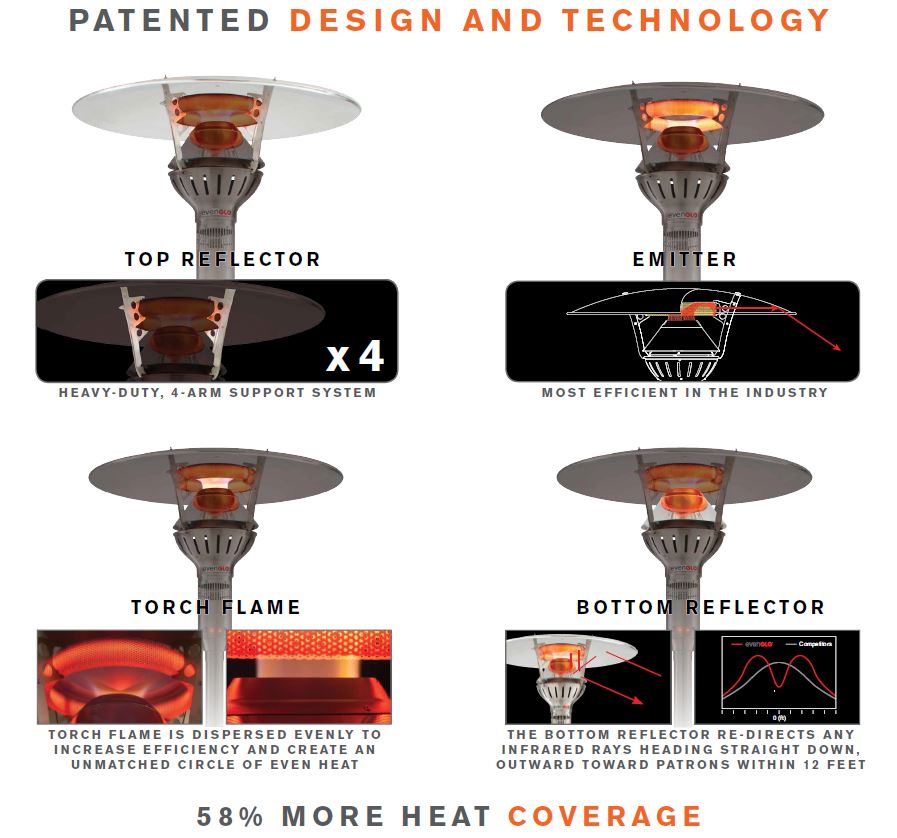 Ready to find out more?
Drop us a line today for a free quote!