SIGNS THAT YOUR FURNACE NEEDS ATTENTION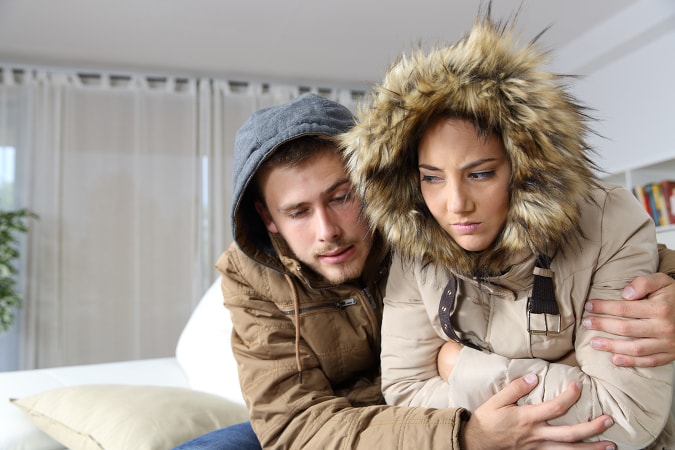 HVAC systems are complex and require many components to function and perform optimally.  If your furnace is not maintaining appropriate temperature, it is a sign that your furnace needs attention.  There are a number of things that can go astray and although many of them may seem "small", it is always smart to address them in their early stages.  This can save you money in the long run.  Leaving things unattended will only cost you more money down the road.
By learning what some of the early signs are that something is not quite right with your furnace, will help you to avoid unexpected breakdowns and potentially extend the life of your system. It is critical to have your equipment properly and regularly maintained by a licenced HVAC contractor. They will be the ones to inspect your equipment and address the small issues immediately. Annual check-ups will allow your equipment to run efficiently, and perform optimally.
Here are some of the things that you may notice and what your HVAC equipment is trying to tell you: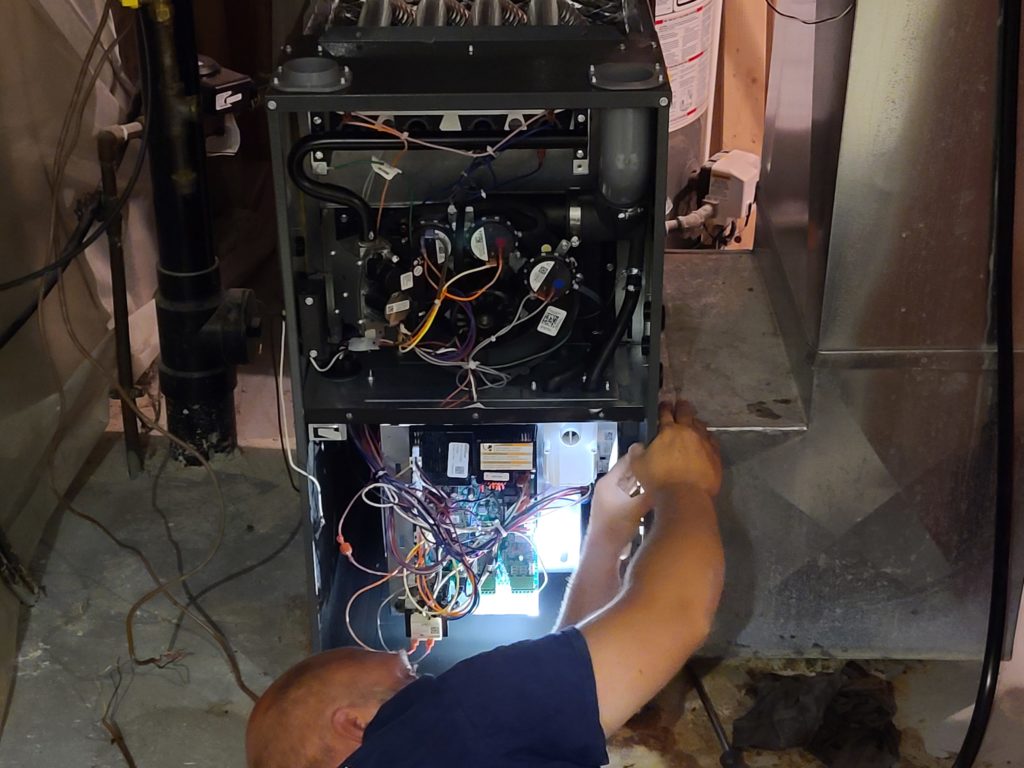 YOUR FURNACE IS MAKING STRANGE NOISES:
If your furnace is making new, strange noises like banging, humming, or squealing, be aware that these are NOT normal sounds of a system that is functioning normally. There can be many reasons for these unusual sounds such as a reduction in airflow, a clogged burner or an issue with the blower motor (which is held by a series of bolts and screws and if they come loose, they will cause a rattling sound).
YOUR FURNACE CONTINUOUSLY STARTS AND STOPS:
If your system is starting and stopping, or cycling on and off, it is because something is causing it to cut off before a full heating cycle can be completed. This could be the result of a clogged filter due to poor airflow, a bad thermostat, a heat sensor that needs to be cleaned or is deteriorating, or a faulty control board.
YOUR HEATING SYSTEM IS BLOWING COLD AIR:
There are so many possible causes and when this occurs, it is best to consult with a service professional to overlook the whole system. As previously mentioned, HVAC systems have so many components, each dependent on another. The issue can be minimal such as a flame failure or more complex like a heat exchanger or a ventor motor failure. The main job of a furnace is to heat your home. Different things can cause your furnace to fail or not produce enough heat such as a dirty air filter or a clogged or broken blower motor. Start by replacing the filter to see if this could be the simple cause of the issue. If the problem persists, it is advisable to call in the experts.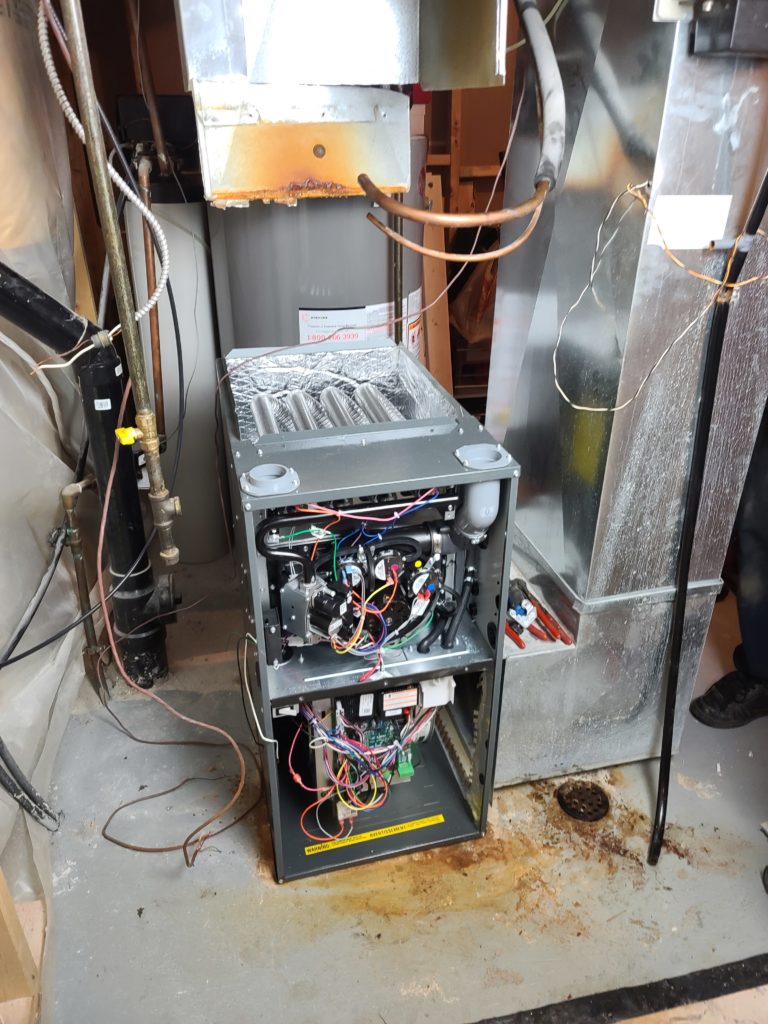 WATER IS ON YOUR FURNACE FLOOR:
High efficiency furnaces extract heat from the combustion gases, causing them to cool, then condense. This condensation is routed into a floor drain (condensate drain). Sometimes, this drain could get clogged and hence, back up onto the floor around your furnace. If this is the case, it is a rather simple fix for the HVAC technician to resolve by clearing out the drain. Keep in mind that if you are having regular maintenance done, this is something that is inspected and would have saved you the service call. However, if there is still water on your floor, it could potentially be coming from a frozen A/C coil. A clogged or frozen A/C coil or frozen venting requires immediate attention before greater damage occurs.
YOUR FURNACE IS GETTING OLD:
Is your furnace getting old? Generally, HVAC equipment can last 12-15 years. If you are servicing your equipment often or are having recurring problems, then it is time to consider replacement. Repeated services will cost you more in the long run than a complete replacement. If you are experiencing high heating bills, strange odors, dusty or dry home or cold spots in your home, it is time to call in a service technician to give you a professional assessment of your existing system.
No matter how "handy" you are at home repairs, we always recommend calling in a professional. There are many parts inside your furnace that can be dangerous and require skilled, trained, and accredited experts.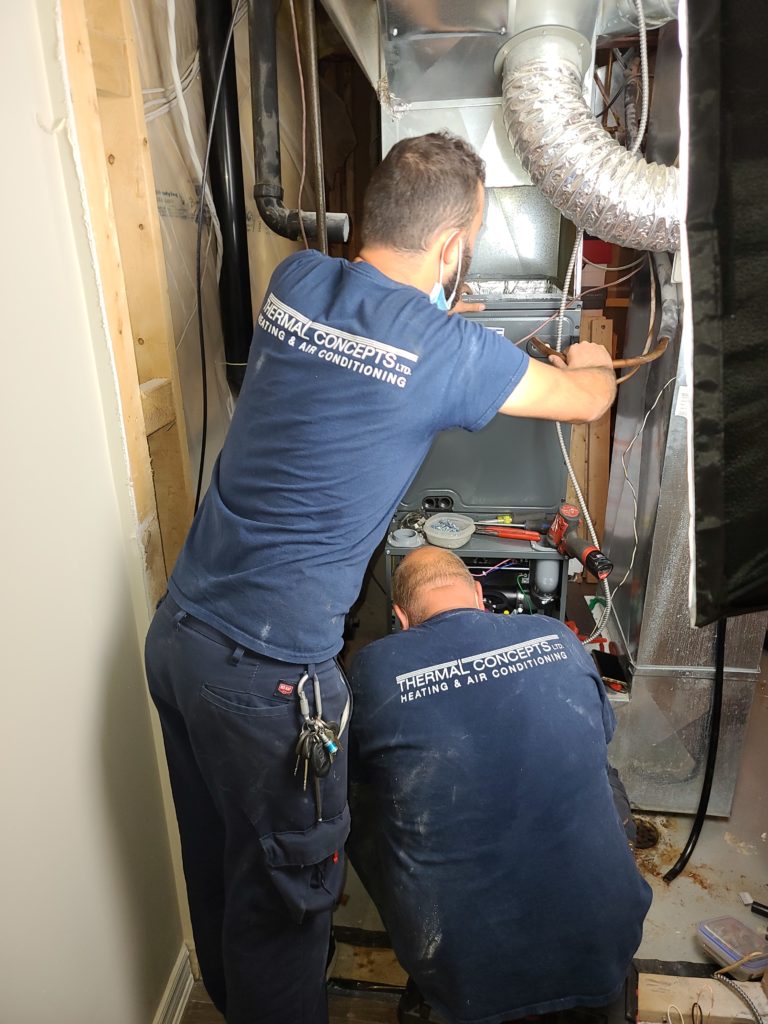 OUR "PEACE-OF-MIND" PROGRAM
For many obvious reasons, HVAC maintenance is important. Scheduling regular checks and following through on fixing minor problems will help homeowners enjoy the comfort of a system with the worry of it failing. A well-maintained unit is likely to have less serious problems, meaning less hassle and unnecessary costs. The Thermal Concepts Heating and Air Conditioning Peace of Mind program provides:
• PRIORITY SERVICE
• REPAIR COST DISCOUNTS
• SAVE MONEY
• WE WILL BE YOUR REMINDER
• PROTECT YOUR FAMILY AND HOME
• PROTECT YOUR EQUIPMENT
• CUSTOMER SERVICE YOU CAN TRUST
• 1, 2 OR 3 YEAR PLANS
Contact us today to sign up for our Peace of Mind Program.
(416) 410-3450

info@thermalconcepts.ca
151 Applewood Cres # 18
Vaughan, ON, Canada
L4K4E3